Supporting the energy revolution
Climate change and the resulting current events are requiring an increasingly urgent energy revolution in Europe and across the world. Nevertheless, operators of renewable energy systems but also regulators, energy providers, and above all authorities and regional and municipal executive bodies are constantly being confronted with new challenges.
This relates to not only the frequently cited duration of processes and approvals for systems, but also the different interpretations of regulations and the establishment of framework conditions during implementation and construction.
Framework conditions for development
Working together for the benefit of all
Public bodies such as municipalities and building authorities play a key role in enabling and expediting development when erecting renewable energy systems. They also often serve as mediators and build bridges between applicants, residents and the general public.
In addition, rapid technical development and new technologies in the field of renewable energies mean that building law does not always reflect the latest state-of-the-art technologies. This means that a balanced interpretation is often needed that takes into account the interests of local stakeholders but also considers the big picture.
Commitment to a positive change
We also want to play an active role in this area as a mediator and information provider, as well as providing support to authorities, administrative bodies and ministries.
Here you will find some interesting topics and information about using our bifacial solar fence, in particular aspects relating to permits and approvalsstrong>. If you need any further information about the Next2Sun solar fence, you can find it either on the FAQ page or on the other pages within this section.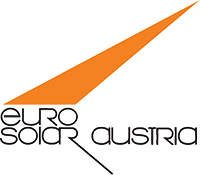 Winner of 2019 Austrian Solar Prize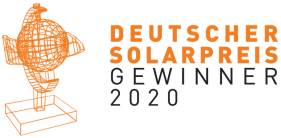 Winner of 2020 German Solar Prize
Local interests and safety
Building law and impact on the landscape
Like any construction work in the public domain, a solar fence has a visual impact on a site or landscape.
There is still a need for clarification and discussion within building law about solar fences, as these have glass at their heart rather than the usual aluminium or wooden plate.
Furthermore, between the two glass panes there is a dark cell that looks visually similar to a dark blue or black aluminium plate. This design does not damage either the environment or the land where the fence is built. In fact, quite the opposite: in agriPV form, the solar fence not only enables the land to be further used and serves as a fence for the area, but also offers environmentally friendly power production.
In terms of the scenery, links can be drawn with historic events such as noise protection walls. These caused a stir for more than twenty years, were inconceivable, prompted countless debates, and did not seem to fit into the landscape either. The innovative solar fence is currently in a similar position.
There are also varying requirements under building law: in Austria alone, there are nine different versions, and building law in Germany is even more complicated. What we are seeking is simply open, straightforward dialogue and more transparent dealings with the topic of fences not using concrete walls (no structure involved).
Glare from the solar fence can be eliminated as the PV modules use patterned glass and NOT float glass with an anti-glare coating. This patterned glass therefore remains glare-free even after thirty years.
In Salzburg, the roads department conducted a practical test with the Next2Sun solar fence, mounting a fence element next to a main road for a period of six months. The result: no glare whatsoever was or has been detected.
As a result more than ten solar fences have already been erected on this main road and on other busy roads. Even when used as fencing for airports, whether the agriPV system or the solar fence, there was no glare whatsoever from either the air or the ground.
Examples of successfully implemented solar fence projects
The Next2Sun solar fence is very popular and has enjoyed high demand from users – whether in private homes, agriculture, companies or business, or even municipalities. We have been able to successfully align the interests and concerns of all stakeholders in all projects, and since the very outset we have never received any negative feedback – e.g. regarding landscape development or natural topics.
Our experience has shown that any project focusing on the energy revolution can be implemented quickly and well if all of the project partners and respective stakeholders work together constructively, pull together and have a positive attitude in general towards the topic of 'renewable energies'.
Any questions about the solar fence?
Take a look at our FAQ with common questions about construction, installation, electricity yield and more.
And of course, you can get in touch with us directly with questions on topics such as the impact on the landscape or scenery, environmental aspects or similar – we would be delighted to hear from you!