Make clever use of photovoltaics
Energy self-sufficiency with solar power
The latest developments in the energy sector are not the only reason for the increasing popularity of photovoltaics – criteria such as energy independence and cheaper private power for heating, private consumption or electric cars also play a key role for many users. In order to generate solar power, in the past (and still today) the majority of photovoltaics systems have been installed on rooftops or in open areas – but this has one major disadvantage: they collect the most energy in the middle of the day. Excess production of power at this time of day means that power grids tend to be near capacity.
The Next2Sun solar fence offers an innovative alternative to conventional PV systems: rather than installing PV modules flat or diagonally, instead these are mounted vertically, opening up new prospects for the use of photovoltaics.
In the 'bifacial' fence, a product has been developed that collects solar energy on two sides thanks to its vertical alignment. This means that up to 10% more electricity can be produced in the mornings and evenings, i.e. outside of the midday peak, also achieving up to 10% higher prices when fed into the grid.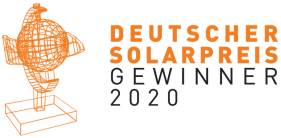 Winner of 2020 German Solar Prize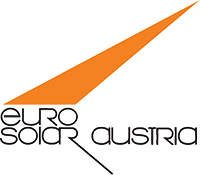 Winner of 2019 Austrian Solar Prize
Details about the concept, potential applications, electricity yield (compared with south-facing PV systems), nature and environment, impact on the landscape, project planning etc. can be found at the following link:
Why the solar fence is of interest to you
Benefit in multiple ways: firstly from a fence for your space or land, secondly from optimised power generation. And if you have an existing photovoltaics system on your roof, a solar fence allows you to take advantage of further potential to generate energy and diversify your own energy production.

Private
Fence for your land or to partition off areas of the property
Agriculture
Ideal dividers or fences for pasture land or livestock farming

Companies & municipalities
Fence for commercial land or areas of all kinds
Your potential electricity yield
Enter the characteristics of your plot to calculate the rough costs and potential annual electricity yield for your solar fence!
For the yield and cost estimate, we need to know the total length of the planned fence/enclosure using the solar fence, as well as the number of corners or corner elements, if any.
Flexible design and yield
Various solar fence versions
Fences are crucial for private, commercial and industrial land, as well as agricultural land used for livestock farming. So take advantage of the potential of bifacial glass-glass PV modules in combination with our fence system. Let your fence become an electricity supplier! 
There are different frame and foundation options using a modular system available for use in the different areas of application:
the premium version, developed especially for the end customer segment and prestigious buildings, includes a visually very appealing and high-end square version available in every single RAL colour. The most commonly used colour is probably anthracite. Design plays a key role in this version of the fence.
The standard version, designed primarily for efficient installation and use of materials, is the simpler of the two versions.
There are also various options for the foundations and mounting of the solar fence: mounting on concrete foundations or individual footings, wall mounting, or piled foundations. Depending on the area of application and planning regulations, versions with a single row of modules (height approx. 1.2 – 1.6 m) or with two rows of modules (height > 2.3 m) can be used.
What are the benefits of the solar fence?
Four compelling arguments for the Next2Sun solar fence
Self-amortising – the fence that pays for itself
Dual use – land boundaries and electricity production
Highly efficient photovoltaics without significant land use
Easier maintenance than a rooftop installation and higher electricity yields in winter months
Integrated concept from a single provider
The full solar fence package
Working together with our regional installation and consulting partners, we provide the ideal solution and implementation of your solar fence. We offer the following services:
For large projects and fences, we also offer
Take a look at our solar fence testimonials!
Talk to one of our partners in your region for more information with no obligation!