Land boundaries as electricity power plants
Photovoltaics innovation with significant additional yield
The core idea behind the Next2Sun system concept is the vertical alignment of special solar modules with solar cells on both sides, exploiting insolation on both the front and back. These 'bifacial' modules are best facing east and west. This means that electricity is primarily produced in the morning and afternoon or early evening.
Our bifacial photovoltaics modules are particularly nature-friendly and agriculture-friendly and achieve high yields compared with conventional south-facing PV systems.
Four good reasons for choosing Next2Sun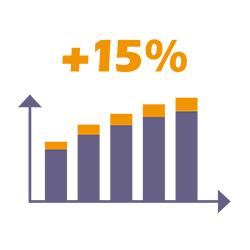 Achieve up to 15% higher electricity yields per kW installed compared with conventional ground-mounted systems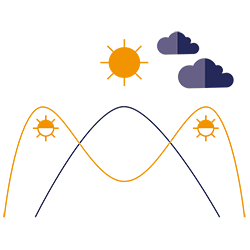 Grid-serviceable feeding profile
Relieving strain on power networks thanks to feed-in during the morning and afternoon/evening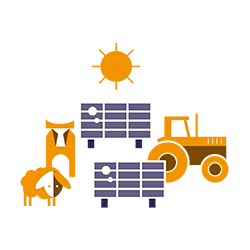 Vertical modules enable almost full agriculture use of the solar park area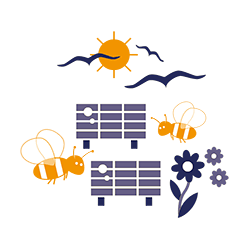 Installation in open spaces promotes the development of diverse habitats for birds and insects
Innovation for the energy revolution
Photovoltaics with added value
Take advantage of real multiple use!
Based on our Next2Sun concept, our approach of vertically aligned and elevated bifacial solar modules covers two applications in the field of PV power generation:
Agrivoltaics solar power plants
Next2Sun solar fence
Agrivoltaics, agriphotovoltaics or Agri-PV is an umbrella term for open-area photovoltaics concepts that enable photovoltaics and agriculture to share use of the same space.
Agrivoltaics
In agriculture and in large open areas
Solar fence
Your land boundary becomes a solar power plant
Experts in agrivoltaics solutions
The Next2Sun agrivoltaics model
Flexible & individual solutions for win-win situations
The choice is yours! We are convinced that the energy revolution will require a massive expansion of renewable energies and thus flexible offerings and business models that offer prospects for everyone involved in the project.
Next2Sun as an agrivoltaics project developer
With this model, we serve not only as a planner and installer, but also as an operator for the agrivoltaic system on your land – like a real estate developer would be. This means that you benefit twice thanks to ongoing revenue from continuing to lease your land for agriculture or other use.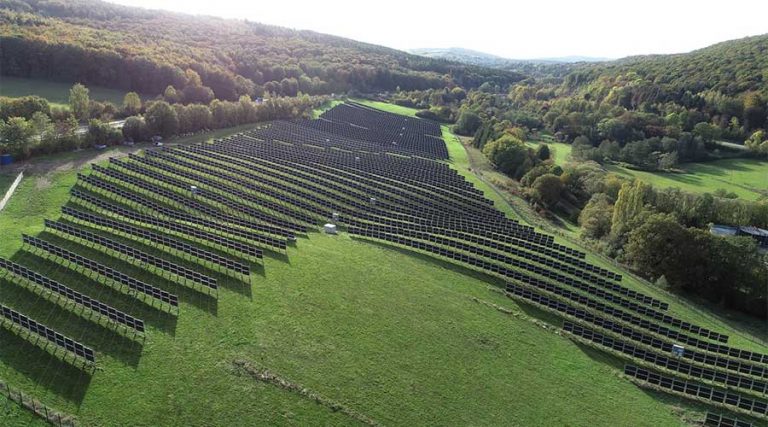 Successful
agrivoltaic projects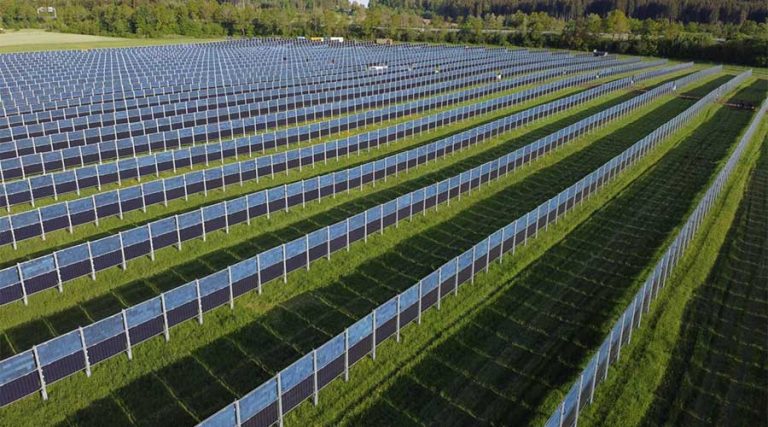 Donaueschingen-Aasen solar park, Baden-Württemberg, Germany
Energy yield: 4,850 MWh/year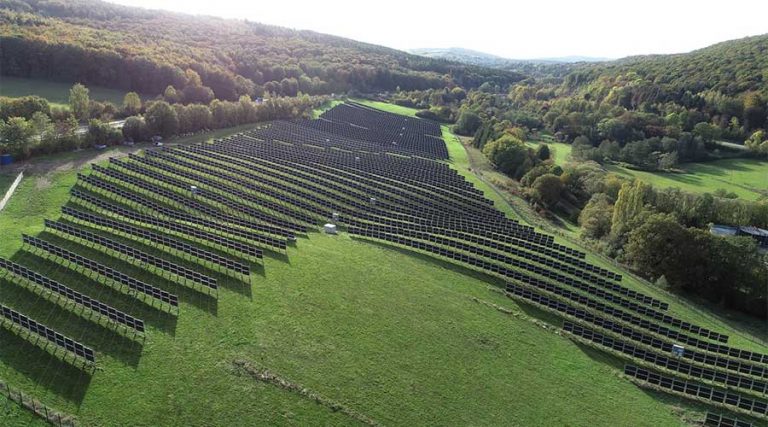 Eppelborn-Dirmingen solar park, Saarland
Energy yield: 2,150 MWh/year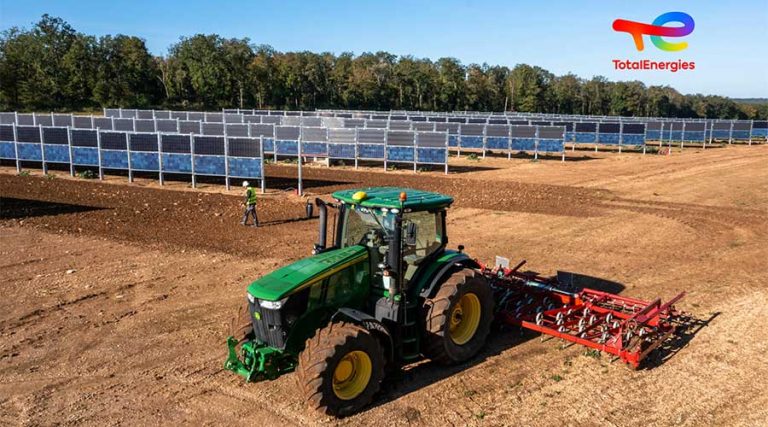 Channay solar park, France
Energy yield: 256 MWh/year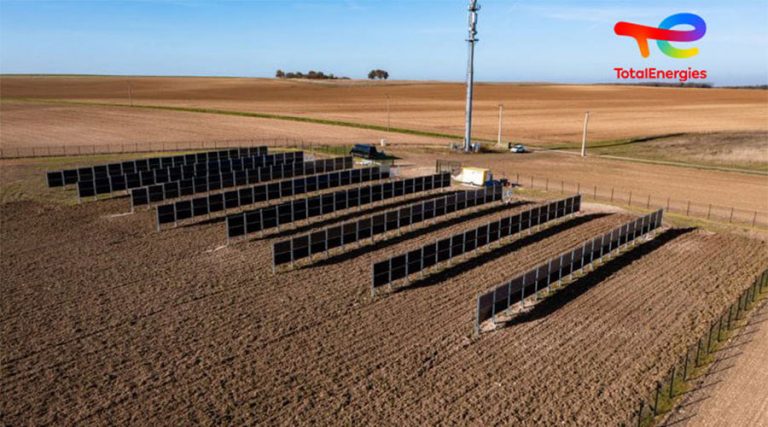 Valpuiseaux solar park, France
Energy yield: 124 MWh/year
Sustainable, profitable investment
Agrivoltaics as an investment
Renewable energies are indisputably part of the future. The same goes for agrivoltaics with its dual use, as a major trend market thanks to the clever combination of agriculture and power generation. You can also benefit from this sustainable, lucrative opportunity to invest in the energy revolution
The inventors of the Next2Sun concept are still part of the company – so you are investing in huge expertise and patented technology.
You can invest from 500 to 1000 euros!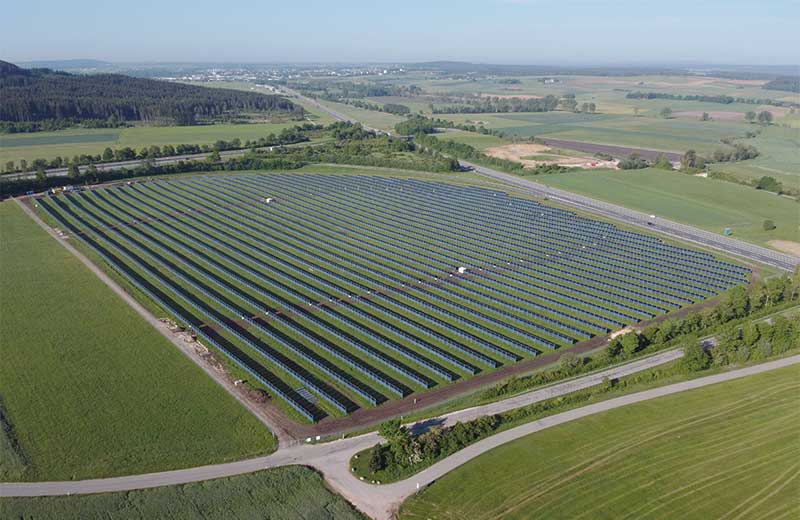 A strong partner for highly efficient PV systems
Our company is seeking to create efficient solutions for the energy revolution and for broad-based renewable energy generation with our new PV system concept. This reduces land usage in open-area photovoltaics and develops new areas of application for photovoltaic systems.
Our Next2Sun concept enables cost-effective, sustainable and environmentally friendly power generation using photovoltaics by combining innovative multiple use with optimised power generation profiles. We want to work with you to expand the use of renewable energies, combat climate change and help protect the environment and the natural world.
And we have the right team to do it: thanks to many years of experience in renewable energy sources and the variety of professional backgrounds across every member of our team, we are able to continually develop our skills and strengths and thus build up solid expertise. As your trustworthy innovation partner, we are bringing the energy revolution – in more ways than one.
Testimonials from clients and partners
Feedback from our clients & partners
I spent a long time looking for an alternative way to generate power. The solar fence provides shade and a protected outdoor area for my organic chickens, and also produces power for my farm and my tavern all year round.
Next2Sun's innovation has made us even more independent. We wanted an alternative to a living fence that still provided privacy. The 65 metres of solar fence on our property now produce electricity, even in winter. A truly worthwhile investment!
The solar fence is a good addition to existing solar concepts and perhaps also a good replacement for the neighbourhood-repelling plastic fences that are currently in fashion!
Do you have any other questions?
More information about agrivoltaics and the Next2Sun solar fence can be found by browsing our website.
And of course, you can get in touch with us directly!